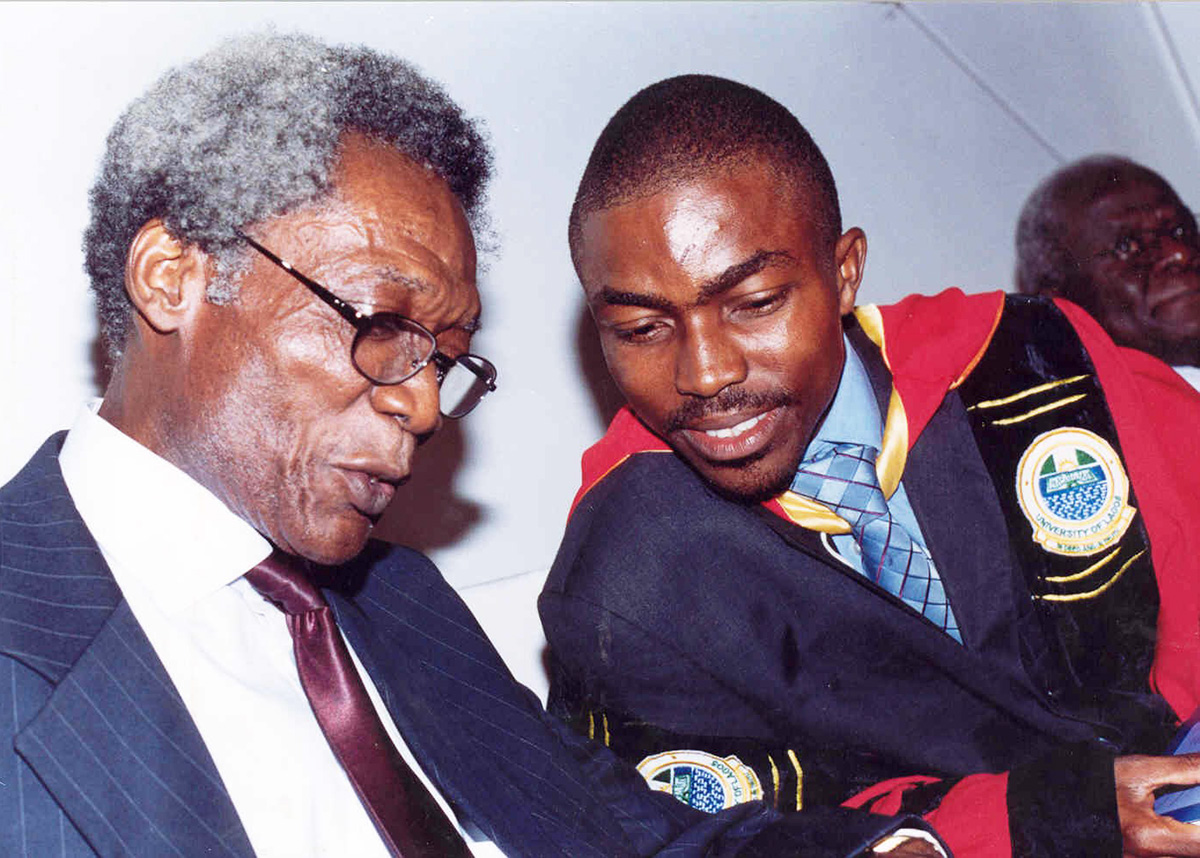 Prof Alfred Akpoveta Susu is a Professor Emeritus of Chemical Engineering, University of Lagos and fellow of Nigerian Academy of Sciences. Prof Susu graduated in Chemical Engineering from the University of Idaho and Stanford University Califonia, USA up to PHD.
Prof Susu has been listed as a noteworthy Chemical Engineering educator by Marquis Who's who. He was the first Nigeria to have co-won The Nigerian Prize for Science (NPS) on the inaugural year, 2004, with his then Doctoral student, Kingsley Abhulimen. Their work was entitled: "Real-Time Computer-Assisted Leak Detection/Location Reporting and Inventory Loss Management System". This is used for detecting liquid or gas behaviour in pipelines carrying liquid or gas. The two clinched $20,000 for the work.
Prof Susu is a distinguished scholar and also winner of Nigerian National Merit Award. He is currently the Chairman of Advisory Board of The Nigeria Prize for Science.